Midnight in Paris →
At first pitch, Midnight in Paris must have seemed like a throwaway idea, a one page doodle conceived for the "Shouts and Murmurs" section of The New Yorker. A Hollywood screenwriter…
Moss or Owens: The Freakish Headcase Debate →
Jerry Rice just entered the Hall of Fame. By the virtue of the fact that wide receiver is one of the flashiest and least physically punishing positions in football, his jaw-dropping…
Black Narcissus →
Akira Kurosawa and Howard Hughes have at least one thing in common; they both employed meteorologists full-time on feature productions to tell them when the perfect clouds were…
#8: Nice Guys Finished →
Last year, the Minnesota Vikings were not only the most talented team in football, they were also the best on the field. Change two plays or less in the championship game, and the Violet…
#9: Tunatown →
When Bill Parcells took over the Miami Dolphins, with former Cowboys offensive line coach Tony Sparano as a figurehead, most of us assumed we had not heard the last from the Fins. What we…
The Vault #60: Judge Priest →
There is no director that represents the oft-referenced idea of "America" as well as John Ford. That is not to say that the man was a zealot or xenophobe, marching pre-packaged messages…

#10: The Defense Rests →
There may have never been a team as blessed as last year's New Orleans Saints. From Robert Meachem snatching an interception out of a defensive back's hands and taking it in for the score…
Those Were the Times: Lust, Caution →
The specific details of another time and place are usually enough to fill a book, let alone a film. Throwing a melodrama on top usually renders the costumes a convenient layer of…
#11: 'Til Death Do Us Part →
Most teams are in search of their identity, of their leader, of the whip-smart coach who will take them to the promised land. Some, like the Saints, Ravens and Cowboys, seem to be in the…
Half-Price Pulp →
Before the censors let loose the grindhouse and blood washed away any sense of decency the B-movie ever held itself to, there were even smaller, grittier pieces of fiction, two-act works of armchair…
Worn-Out Genre + Will Ferrell + Gags Beaten to... →
Adam Sandler was one of Saturday Night Live's most original comic talents - as a result, he is barely memorable as a sketch performer. His most enduring material from that show comes…
#12: I Want Winners →
Doesn't every coach want people that want to win? Furthermore, shouldn't ever football player want to win? More wins means more money, but it can also mean more pain and more sacrifice….
The Vault #59: The Hit →
The mythologized gangsters are never racketeers, bookmakers or tax evaders - such crimes, though worthy of extended prison sentences, are not fodder for melodrama. These must be doomed…
#13: Lights Out →
When LaDainian Tomlinson became the best non-QB player in football, a window opened for the San Diego Chargers. Rising teams and new contenders are always judged in part on their "window"…
What We Talk About When We Talk About Favre →
"3 time NFL mvp reportedly has doctor's appointment next week." The piece Will Leitch wrote about The Decision applies here. There's an illusion at play 100% of the time…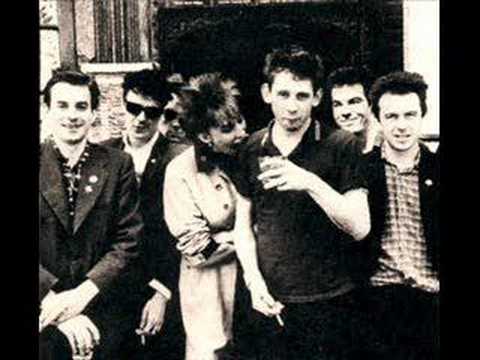 The Vault #58: Scarface →
The immediate effect of sound being introduced into movies was the revolution of genre filmmaking. Epic adventures and romances, once visual feasts, were foregone for talky…
The Hills: Winter's Bone →
The nature of the film industry has relegated rural America to a symbolic representation of itself. Coastal elites retire to the back country only to make some larger political point…
#17: Steel Reserves →
Pittsburgh began their long slide to the middle of the league last season. With Troy Polamalu sidelined, the black and gold lost to Kansas City, Oakland and Cleveland, a slide that pushed…
The Vault #57: The Wrong Man →
In the opening shot of The Wrong Man, Alfred Hitchcock steps into a glaring spotlight, casting a dramatic shadow across the screen. His face obscured, the master of suspense assures us…
#18: Just Get Older, Baby! →
Shout out to my home town! This position in the ranking might seem like an insult, but based on where they finished out 2009, #18 marks quite an improvement. The Redskins have undergone a…
Watch
Total Destruction to Your Mind: Inception →
Let us first dispense with the obvious. Movies are lies (at 24 frames per second). Movies are magic. Magic is illusion. Dreams are illusions. Illusions are lies. Movies are dreams. …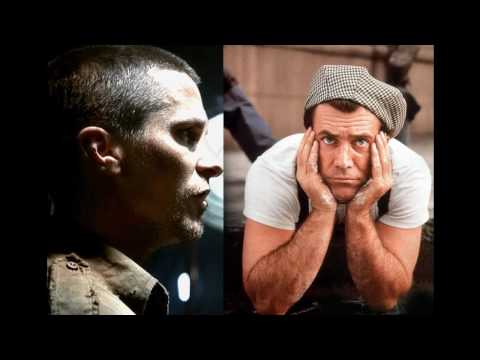 Not on Pandora: Predators →
The setup is pure pulp: a ragtag group of murderers, soldiers for hire and desperate sinners are los in a deadly wilderness, forced to rely on one another for survival. The concept is…
A revised post on the C-movie of the year. →
Best Lebron Summary
When it came out that Brad Pitt was divorcing Jennifer Aniston for Angelina Jolie, EVERY woman in the world wanted to hate Pitt. Yet, he handled his business and didn't talk about the reasons. Shortly after, women weren't holding a grudge and couldn't even remember not loving him (absolutely amazing!). Why? Because he didn't call an hour-long live TV spectacular to dump Jen...
#19: Mild Cats →
Look over your shoulder, Dhani, because the rest of the league is gaining on you but quick. Despite the death of Chris Henry, the season-ending injury to Antwan Odom and Shayne Graham's…
The Kids Are Cold-Blooded Killers →
This might be a still from your average teen movie, where kids cruise around listening to top 40 hits and getting into trouble when parties get out of hand. Little Miss Popular might be…
The Little Guy: Cyrus →
Since the success of My Big Fat Greek Wedding, major studios have paid plenty of lip service to independent comedies. Just about every year America gets served another zany,…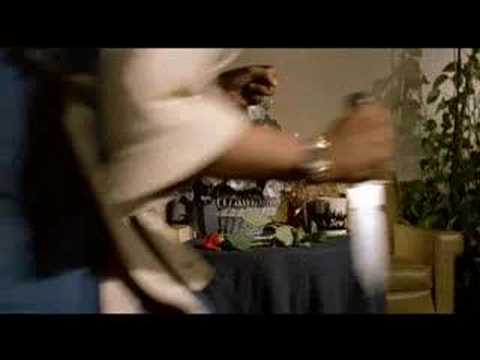 #20: The Wrong Man →
There is perhaps no single fanbase as contemptible as that of the Philadelphia Eagles. They've thrown rocks at Eli Manning. They cheered when Michael Irvin suffered a career-ending neck…
#21: Boats Against the Current →
Two years ago, Andrea Kremer kicked off the telecast of Super Bowl XLIII with the unforgettable words, "F. Scott Fitzgerald once wrote 'there are no second acts in American lives; not so…
"Why wouldn't you want to wear new clothes right away? They give you that..."
– Big Daddy Drew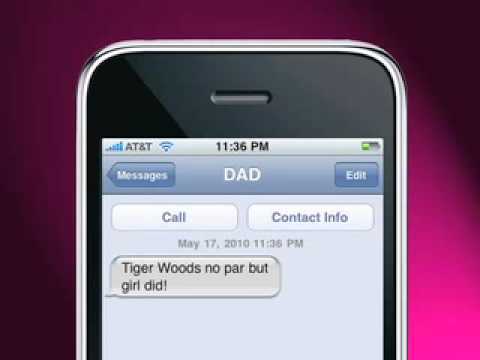 "4.05pm: The Isner-Mahut battle is a bizarre mix of the gripping and the deadly..."
"And behind that question: do you make something different of it when it happens..."
– Daniel Cockburn on Vertigo for Reverse Shot
"abstract artist needed or just like an awesome design artist (Upper East Side) ..."
The Madness: June 17, 1994 →
It was the most memorable image of a saga that would drag on for three years. A white Ford Broncos cruises at low speed down a deserted Los Angeles freeway, followed by a dozen police…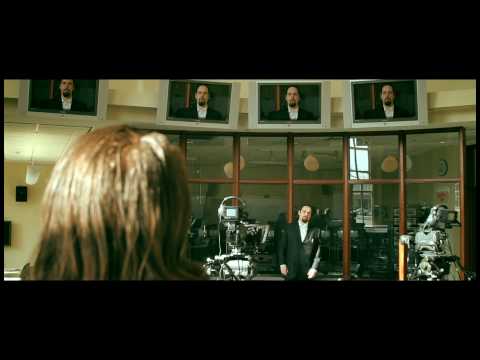 "I can't disclose too much information, but a source has told me that..."
– Criterion Forum
Humdrum Psycho: The Killer Inside Me →
Eight years ago, film festival audiences got their collective outrage on over a nine-minute uncut rape scene in Irrversible. In 2009, critical ire was directed towards Charlotte…
Watch